The French Air Force Base 118 at Monte de Marsan, the last fortress of the legendary Mirage F-1, was the host for this year's "Recce Meet" that took place from April 7th to the 11th. The roots of the Recce Meet are going back to 1956 at Lahr (Germany) were the famous Royal Flash reconnaissance competition was born. The idea was to bring NATO recce units for an annual challenge.

The scenario was and is also in the future, to study and practice the integration of reconnaissance, to practice mixed fighter operations in both strike and recce roles against ground and airborne assets and exercises designed to simulate current allied operations.

This year's edition brought two European squadrons (Spain Ala 12 with two F-18 from Torrejon and from Greek 348 Mira with two RF 4 E Phantom from Andravida) to BA 118 / Mont de Marsan, alongside their French counterparts from several squadrons including also Mirage 2000's and Rafale's. They were facing a continuous war exercise under a realistic battle scenarios, and testing their skills on three different types of missions.
Isolated missions with specific recce objectives
Combined Air Operations with every players on the spot
Particular recce challenges with best sensors available
Looking back in time then we can see the French Air Force had a huge benefit from all these exercises. Many of their air operations and overseas deployments (Lebanon, Senegal, Mali, Liberia, Ivory Cost, and Afghanistan…. only to name a few) confirm the high level of the French Air Force's expertise gained. Up to now the Mirage F-1 was on the frontline: as a low level bomber, air to ground attack or in the recce role, the Mirage F-1 was the reliable workhorse in many missions.
On 10th of April the ER22/33 Savoie, flew its last Recce Meet mission with the Mirage F1CR. During the Recce Meet there were four Mirage F1's in bases paint shop. French Air Force presented these special painted Mirage F1's on 12th of June to invited photographers, and on the Friday 13 June 2014, it was 'au revoir' to the Dassault Mirage F-1 for the Armée de l'air. This was the end, for the last time four F1 would be taking part in a military parade at the French Independence day on July 14th 2014 in memory the storming of the Bastille. Afterwards they are going directly to the storage to Chateaudun.
We will never see this fantastic and elegant aircraft in the European sky. Another milestone in aviation history has gone. Good bye Mirage F1.

ASR Media would like to thank the Media and Communications Team from the airbase Mont de Marsan and the French presscenter SIRPA in Paris for the generous cooperation, hospitality and friendliness.
Rating: no rating not an air show
Images from the RECCE meet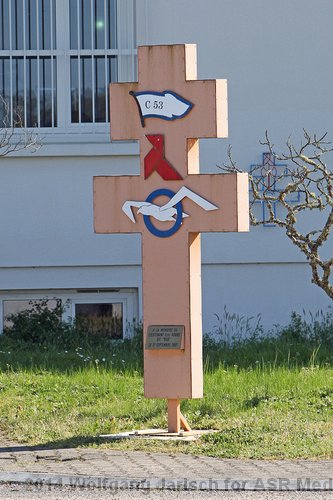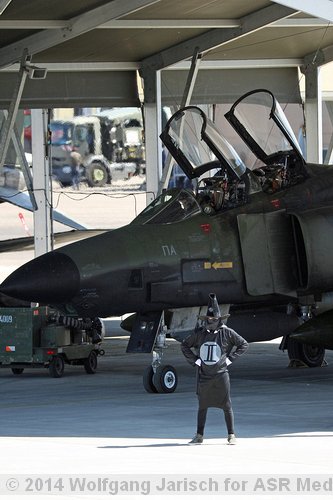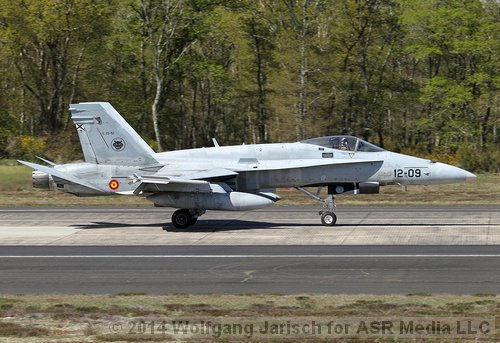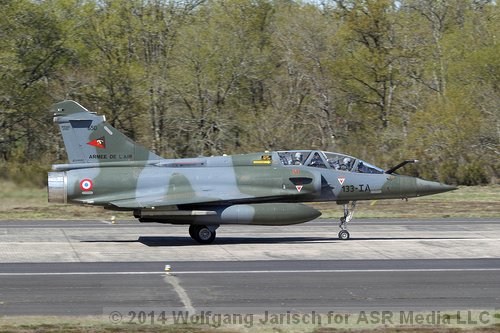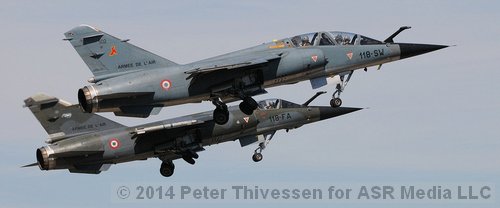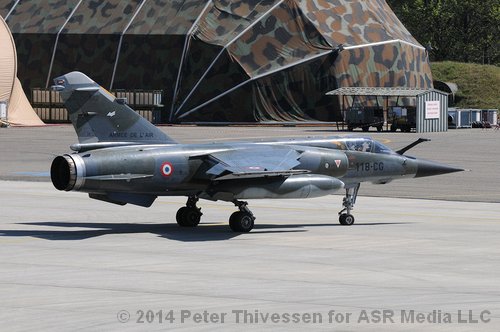 Images from the Mirage F1 Farewell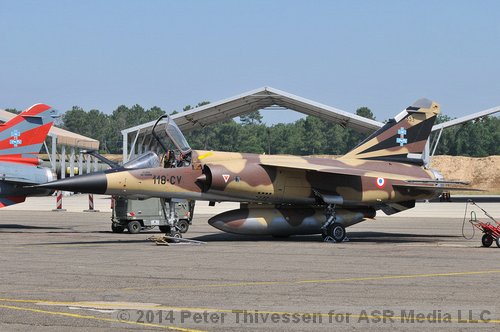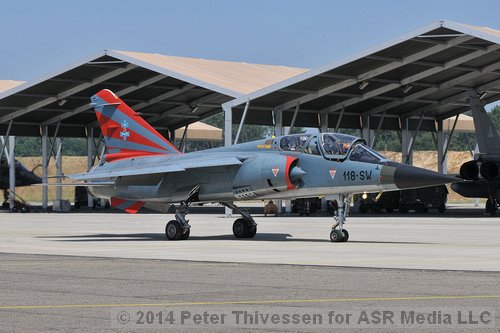 and like us! Click on above!
Review and photography by Peter Thivessen and Wolfgang Jarisch for AirSowsReview.com