The Anatolian Eagle Exercise is conducted at the 3 rd Main Jet Base at Konya. The city of Konya is located in the central region of Turkey, 1200 m above sea level with a population of approximately 1.700 000 persons.
Similar in scope to "Red Flag" and "Maple Flag" exercises "Anatolian Eagle" is the only tactical training center between the Europe and Asia minor. The operational environment covers an area of 300x400 km and without any restrictions over the air space. The Training Center develops scenarios in line with the participant countries and arranges missions according to their training needs.
Since the beginning of Anatolian Eagle, from June 2001 until 2013, 13 countries were invited and participated in these important exercises. In this period 2,376 aircraft and 28,250 personnel made it possible to perform 20,258 missions.
In this years event 1640 personnel were deployed with 1,122 national, 494 international and 24 from the NATO. A total of 78 aircraft were involved in Anatolian Eagle 2014-2. Qatar was the 14th nation to attend for this major exercise.
The elements of "Anatolian Eagle" are split in the White HQ the Red and the Blue Force. The White HQ does the operation for the training scenarios, monitoring and commanding, evaluating and analyzing the training. The Red Force is the training aid for the Blue fighters with 16's and F-4E's. The Blue Force is the primary target audience.
Another element of "Anatolian Eagle" is the use of different ground threat systems like the SA-6 "Gainful", SA-8 "Gecko", SA-11 A/B "Gadfly", ZSU-23-4 "Gundis", Skyguard Sparrow and Hawk.
Anatolian Eagle is intended to provide:
an international training environment to display the training level and capability to other participant countries
the fighter pilots the opportunity to apply their own tactics in joint multi-aircraft missions
a forum enabling exchange of ideas and lessons learned
According to the Training Centre their function "is aimed to train the participants as they fight on various mission types and train them to survive, and maintain their combat readiness".
ASR Media would like to express our thanks and appreciation to the Turkish Embassies in Germany and Austria, especially to the Operations Commander Major Hasan Saffet Celikel, the headquarters of the Turkish Air Force in Ankara, Major Mesut Yurtan, 1 st Lt. Mehmet Aslan, 1 st Lt. Umut Uskup and all the personnel on the base who assisted us for their support and hospitality. Hope to see you again next year!
Anatolian Eagle 2014-2 participating countries:
Turkish Air Force:
(40) x F-16 from the airbases Konya (132 Filo-Dagger), Ankara/Akinci (141 Filo-Wulf and 142 Filo-Gazelle and 143 Filo), Merzifon/Amasya (151 Filo-Bronze and 152 Filo-Raiders), Diyarbakir (182 Filo-Hawk), Balikesir (191 Filo-Cobra and 192 Filo-Tiger).
(11) x F-4E/2020s from the airbases Malatya/Erhac (171 Filo-Pirates) and Eskisehir (112 Filo-Devil )
1 x KC-135R
1 x C-160
1x CN-235
1 x EW-7T (Boeing 737-7ES)
Royal Air Force, UK:
(6) x Typhoon FGR4, 3.Sqn and XI Sqn., Conningsby
Spanish Air Force:
(6) x EF-18M , Ala 12, Madrid/Torrejon
(6) x EF 2000, Ala 11, Sevilla/Moron
Quatar Air Force:
(4) x Mirage 2000-5, 1 st FW, Doha
Jordan Air Force:
(3) x F-16 Al Azraq, As Shaheed Muwaffraq al Salti AB
Nato:
(3) x E-3A Geilenkirchen, Germany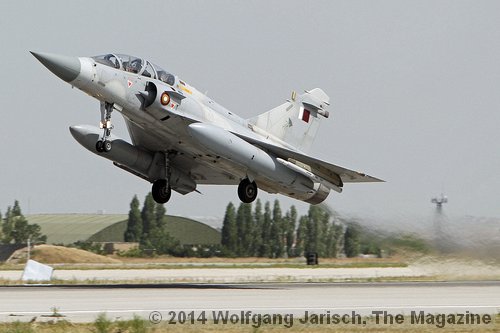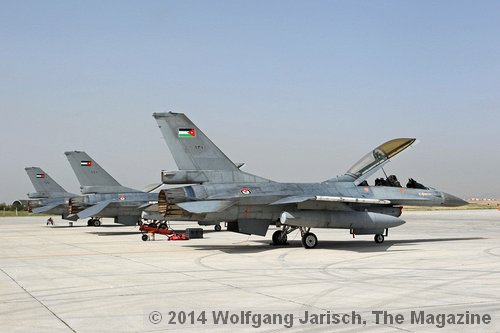 and like us! Click on above!