Travis AFB invited the public to its first Air Expo and Open House since 2011 on the weekend of May 3-4. The base is the largest in Air Mobility Command, with the active duty 60th Air Mobility Wing and the Air Force Reserve 349th Air Mobility Wing providing airlift, air refueling and aeromedical evacuation anywhere in the world in a matter of hours. "Thunder Over Solano" allowed hundreds of thousands of people to visit the base, see its assets up close, interact with the many dedicated Airmen, and watch an airshow with a broad spectrum of aerial acts and performers. The two-day event featured flybys of the resident C-17, KC-10 and C-5s, a brief tactical demonstration by the F-16, the Heritage Flight composed of the F-16 with a P-51, the US Army Golden Knights parachute demonstration team, a number of civilian aerobatic performers, and finally the USAF Thunderbirds. Sadly, Sunday's show was marred by the tragic loss of one of the airshow community's most admired performers.
The expansive ramp was filled with a wide selection of aircraft on static display. Local Travis statics, the C-17 Globemaster III, KC-10 Extender and C-5B Galaxy, were located at both ends of the tarmac, with a B-52 Stratofortress located right at show center. A nice collection of Boeing 707 derivatives, namely the KC-135R Stratotanker, E-3 Sentry AWACS and RC-135 Rivet Joint, were lined up together on the south end of the runway next to the Travis aircraft. All of the large aircraft except the Stratofortress were open for viewing, drawing long lines of visitors eager to explore the cockpits, marvel at the expansive cargo holds, and climb down into the tail of the tankers to peer through the windows at the rear of the aircraft and get a "boomer's" view of the world. The Heritage Area featured quite a few warbirds, the P-51 Mustang "Jelly Belly" and the B-25 Mitchell "Tondelayo" among them. Fighter Alley contained a complete lineup of current USAF fighters, namely the F-15 Eagle, F-15E Strike Eagle, F-16 Fighting Falcon and F-22 Raptor, with the A-10 Thunderbolt II thrown in for good measure. Filling in the remainder of the apron was a nice collection of USAF trainer and surveillance aircraft, including a U-2 Dragon Lady from nearby Beale AFB.
The US Army's parachute demonstration team, the Golden Knights, started off the airshow by jumping in the US flag as the national anthem played, then put on their full demonstration. A parade of "heavies" left no doubt about what was up next, as the resident C-17, KC-10, C-5B and a C-5M Super Galaxy from Dover AFB taxied by in close formation. They quickly took to the skies, taking off steeply and banking sharply to return and pass in front of the crowds. The superior performance of the Super Galaxy compared to the C-5B was remarkable, taking off in a much shorter distance and climbing more steeply. The distinctive whine of the Galaxy's engines was noticeably absent from the modernized C-5M. The C-17 and Super Galaxy soon landed; the KC-10 and Galaxy departed for an aerial refueling training mission which would take them north to Oregon before returning for a fly-by and landing later in the afternoon. Maj Mark "Juice" Whisler fired up the crowd when he took off using afterburner in the F-16. Although he did not perform the full tactical demonstration that was the norm in years past, he did make several high speed passes and generated enough jet noise to excite the many spectators. He was soon joined by Charlie "Tuna" Hainline, flying the P-51D Mustang "Bum Steer," for the Heritage Flight.
Spencer Suderman and Bill Cornick put on individual aerobatic performances in their Pitts biplanes, then later competed in an Acro-race where they raced to complete the same set of routines side by side in the sky. As Rex Pemberton descended in his wing suit, his wife Melissa Pemberton flew circles around him in her Edge 540. Melissa then performed a very impressive aerobatic show, including her double-ribbon cut. In this maneuver she first flies between two ribbons stretched between the same set of poles, returns to fly under and cut the lower ribbon with the tail of her aircraft and finally flies over and cuts the upper ribbon in an inverted attitude. Steve Stavrakakis put on a graceful display in his Romanian-built IAR-823 and Kent Pietsch amused the spectators with his usual routines in his bright yellow Interstate Cadet. Greg "Wired" Colyer flew his T-33 "Ace Maker" through a series of powerful maneuvers, demonstrating why the Shooting Star was once used by the Thunderbirds.
Early in the day Eddie Andreini performed an exceptional aerobatic routine in his recently acquired and restored P-51D Mustang "Primo Branco." The longtime air show performer was well-known and revered in the airshow community. The International Council of Air Shows (ICAS) presented him with its Sword of Excellence Award, the highest honor an air show pilot can receive, in 2004. Last year Eddie was inducted into the ICAS Hall of Fame. Tragedy struck later in the afternoon during his Stearman routine. While attempting his signature inverted ribbon cut, the biplane impacted the runway. He did not survive the crash. Officials quickly secured the area and canceled the remainder of the air show; Open House visitors were requested to leave the base. We left shocked and deeply saddened.
We would like to express our thanks and sincere appreciation to the 60th Air Mobility Wing Public Affairs Office, in particular 1st Lt Jessica Clark, for their outstanding hospitality and assistance during the Air Expo and look forward to returning under better circumstances.
Performances included:
USAF Thunderbirds
Boeing C-17 Globemaster III
McDonnell Douglas KC-10 Extender
Lockheed C-5B Galaxy
Lockheed C-5M Super Galaxy
Heritage Flight: P-51D Mustang and F-16 Fighting Falcon
US Army Golden Knights Parachute Demonstration Team
Bill Cornick, Pitts S-2 Aerobatics
Spencer Suderman, Meteor Pitts Aerobatics
Greg "Wired" Colyer, T-33 Shooting Star "Ace Maker" Aerobatics
Vicky Benzing, Extra 300 Aerobatics
Pemberton Aerosports, Edge 540 and Wingsuit Aerobatics
Kent Pietsch, Interstate Cadet
Younkin Airshow, Beech 18 Aerobatics
Steve Stavrakakis, IAR-823 Aerobatics
Bill Braack, Smoke-N-Thunder Jet Car
Current Military Aircraft on static display:
Boeing C-17 Globemaster III (2)
McDonnell Douglas KC-10 Extender (2)
Lockheed C-5B Galaxy (2)
Raytheon T-1 Jayhawk
Beechcraft T-6 Texan II
Beechcraft T-38 Talon
Boeing F-15E Strike Eagle
McDonnell Douglas F-15C Eagle
General Dynamics F-16C Fighting Falcon
Boeing RC-135 Rivet Joint
Boeing B-52 Stratofortress "War Eagle"
General Atomics MQ-1 Predator
Fairchild Republic A-10 Thunderbolt II
Boeing E-3 Sentry (AWACS)
Boeing KC-135 Stratotanker
Sikorsky CH-53E Super Stallion
Beechcraft MC-12 Liberty
Lockheed Martin F-22 Raptor
Lockheed U-2 Dragon Lady
Heritage Military Aircraft on static display:
P-51 Mustang "Jelly Belly"
AT-6 Texan
T-34 Mentor
C-45 Expeditor
Yak-11 Moose
L-39 Albatros
PV-2 Harpoon
T-28 Trojan
PT-17 Stearman
B-25 Mitchell "Tondelayo"
Rating: Not rated due to extraordinary circumstances.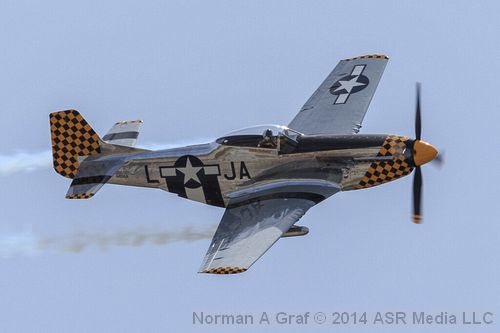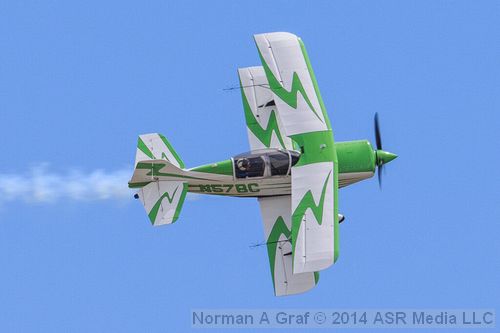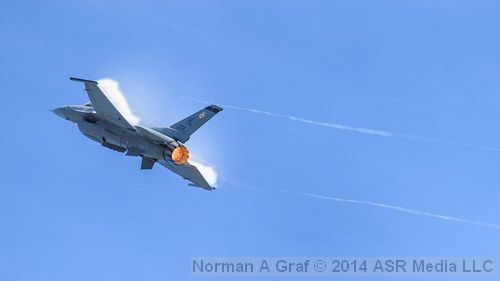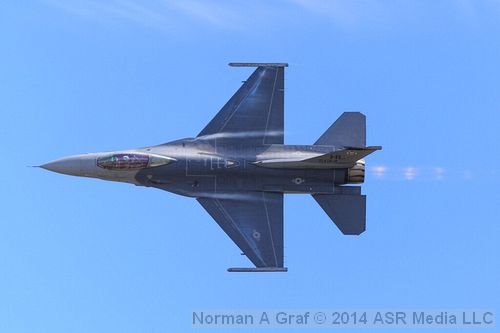 and like us! Click on above!