La Ferté! To airshow enthusiasts around the world these two words immediately conjure up visions of what is widely accepted to be the best vintage aviation event on the European Continent. This two-day affair takes place over the weekend of Pentecost, which explains why the dates change every year. This year it happened to fall right after the 70th anniversary of D-Day. The event is hosted by the Amicale Jean Baptiste Salis at the Aérodrome de Cerny / La Ferté-Alais located roughly 50km south of Paris. It features flying performances by airplanes from the dawn of powered flight to the jets of the modern French Armed Forces.
The airfield lies at the top of a rural hill with a single winding lane as its only access. Despite this fact, the traffic moved relatively quickly through the multiple payment lanes and on to the expansive parking field. Recent thunderstorms had soaked the grounds and one had to be careful of the mud in places, but overall things worked fairly well, at least on Saturday. Anyone accustomed to Oshkosh would feel right at home, including the on-site camping facilities. There are no security checks and many families brought everything needed for a day-long picnic outing. There were quite a few food and drink stands offering everything from bake-sale items from local school organizations to more professional vendors. The prices were very reasonable by airshow standards and the quality was also quite good. A whole tent city was full of various exhibitors and purveyors of aviation-related books, surplus parts, clothing and other paraphernalia. But the reason to be here is to see the planes, which meant heading all the way to show right where all the aircraft were on static display. Entry required an additional 5€ fee which seems to be the norm for European shows. The aircraft are roped off, but one can get fairly close and they are parked far enough apart to get decent photos. The intermittent rain on Saturday morning interrupted the static viewing, but the open hangars provided shelter and the Manhattan Dolls provided musical entertainment.
The flying portion of the show began shortly after noon, by which time the skies had cleared and the temperatures had risen. The allure of this meeting is its flying coverage of pretty much the whole of powered flight with, of course, an emphasis on propeller-driven aircraft. It is, after all, called 'Le Temps des Hélices' or "The Age of Propellers." The undulating grass strip provides a historically accurate runway for most of the early aircraft. It is bordered on the far side by dense groves of trees, providing a verdant background for the takeoffs and landings. With the sun over your shoulder most of the day, it makes a perfect setting for photography. The only downside is that the flying takes place at quite some distance and the circuit is arranged such that most of the time one is seeing the underside of the aircraft as they turn in front of the crowd. The flying is ordered roughly chronologically and features a nice mix of warbirds, aerobatic mounts, general aviation and civil transportation. Each of the segments features a thematic selection of aircraft and, although roughly similar from year to year, is customized annually.
This year's coincidence with the 70th anniversary of the Normandy invasion led to an emphasis on that event among the WWII-era aircraft. Indeed, the flying started off with an airdrop from a DC-3 (C-47). Four Skytrains (or Dakotas) were featured during the day, although none were in military markings. All of those were evidently busy at other D-Day events. Next was a flyover by aircraft from the French Navy: two Super Etendards, two Rafales and a Morane Paris. The Rafales simulated a buddy refueling flight then put on a short tactical demonstration, followed by the pair of Etendards and the Morane Paris. And then it was time to take a trip back to the first decade of powered flight as two Moranes and a Blériot took off and performed lazy maneuvers in the sky. The comparison to the previous jet flights was an impressive display of the amazing technological advances in aeronautical engineering that have occurred in the last century. Then it was on to the First World War, with a dozen period aircraft joining up for a mass flyby, followed by a spirited dogfight between the Red Baron's Fokker Triplane and an RAF SE-5. The historical sequence was interrupted by an aerobatic performance by the Patrouille Reva flying three futuristic AcroEz aircraft. World War II featured the Luftwaffe's Junkers 52s and Storch aircraft and a segment honoring the Normandie-Niemen Squadron: Free French fighters who fought on the eastern front flying Yak-3s and Yak-11s. The Breitling Wing Walkers, perched atop two bright orange Stearmans flying in formation, provided another aerobatic interlude before the remainder of the Second World War flights. These featured combinations of liaison aircraft, fighters, bombers, and transports. Oddly enough, a recreation of the attack on Pearl Harbor came towards the end of the sequence. It featured a number of AT-6 Texans in the place of the Japanese aircraft (although one had been modified and painted to look like a Zero). Although not quite correct, the action was fast-paced and included a lot of pyrotechnics on the ground with a P-40 taking off during the attack. Stephen Grey, of Fighter Collection fame, flew his final "Joker" flight at this meeting in the F8F Bearcat, retiring at the top of his form.
A Boeing 737 and ATR 42 airliner flew past in formation, with the 737 returning for a number of passes including a simulated landing with gear down and a last-minute high-power go-around. The Patrouille Cartouche Doré, composed of flight instructors from the Armée de l'Air, celebrates their 25th anniversary this year. Flying three TB30 Epsilons, this team put on a perfect demonstration of close formation flying. The Vietnam War was next, featuring an A-1 Skyraider and T-28 Fennec flying ground attack simulations. The end of military propeller-driven aircraft and the transition to jets was beautifully presented by the Hawker Flight. This saw a Sea Fury flying in tandem with the Hunter, both streaming smoke from their wingtips and keeping in perfect synchrony before splitting up and putting on impressive solo performances. No sooner had they ended than a French Air Force Rafale came screaming in for a low photo pass. He followed this entrance with a series of amazing aerobatic maneuvers, the smokewinders on his wingtips clearly marking his path through the by-now bright blue sky. His final high-speed pass pulled a nice bit of vapor out of the moist air. On Sunday, the Patrouille de France performed, but we were only able to attend on Saturday. Nevertheless, we were able to watch the Patrouille Breitling perform in their L-39s to close the show.
All in all, it was a memorable day, spanning over a century of aviation. Although not always exactly historically correct, and featuring a number of replica aircraft, it captured the essence of the evolution of flight and was a huge success. It clearly reflected the large amount of effort that went into presenting a cohesive show, interspersed with enough aerobatic flying and modern military tactical demos to provide entertainment beyond the warbird enthusiasts. We would like to thank the organizers, volunteers and sponsors for making this such a unique aviation experience.
Performances included:
Prélude Iréne

Sheibe SF-28, Scheibe SF-25

Largage Parachutistes
Marine Nationale

Super Etendard (x2), Rafale (x2), Morane Paris

L'Aube Des Pionniers

Morane H, Morane G, Blériot

Le Bal Des Moranes
Le Temps Des As 14/18

Stampe SV-4 (x4), Bücker Bü 131 (x3), Bü 133, Tiger Moth, Fokker Triplane, RAF SE-5, Leopoldoff L-55

La Patrouille Reva
Côté Luftwaffe

Junker Ju 52 (x2), Fieseler Storch

Voltige Années 50
Le Vol A Voile De L'Entre Deux Guerres
Les Faucons De Staline
Les Filles De L'Air
La Patrouille de France (Sunday only)
Overlord

Piper L-4 (x2), Piper PA11

D-Day Box

DC-3 (x4), Beech 18 (x3), P-51D (x2), Mosquito (3/4 scale), Spitfire

Le Chasseur De Sous-Marines
La Bataille D'Angleterre
Pathfinder
Classic Formation
Breitling Wingwalkers
La Navette Bretonne
L'Aviation De Transport
Pacifique Pearl Harbour Tora Tora

AT-6 (x6), NA68, N3N, PT-22

P-40 Little Jeanne
Patrouille Cartouche Doré
Fighter Collection Joker
Les Avions Hawker
Cirque Aerien
Good Morning Vietnam

A-1 Skyraider, T-28 Fennec

Le Rafale
Voltige A La Leon
Voltige Planneur
Patrouille Breitling
Memorial Flight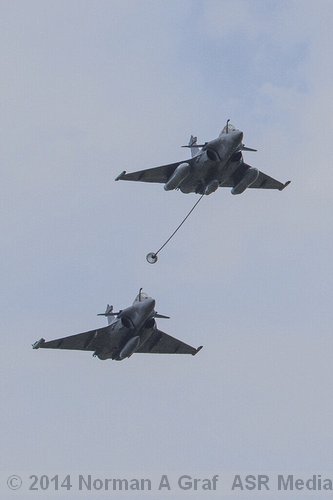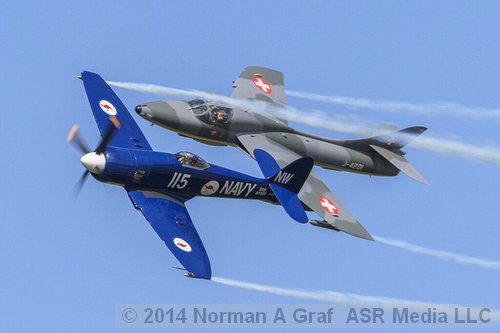 and like us! Click on above!