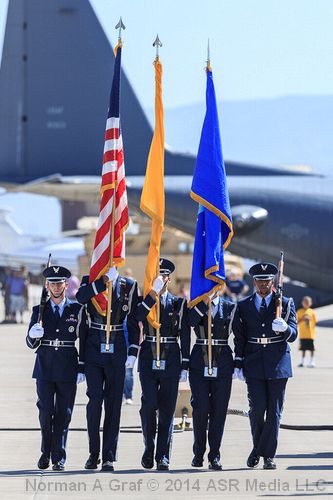 boom-BOOM! The staccato sonic boom that shattered the calmness of the brilliant desert sky literally ended this year's Open House at Holloman AFB with a bang. As the sound of the F-22 echoed from the Sacramento and San Andreas mountains and reverberated across the Tularosa Basin it also figuratively signalled the end of the Raptor's stay in New Mexico. Officially titled "Legacy of Freedom: Honoring the Past, Protecting the Future," this year's event featured an array of military aircraft stretching from World War II to the current day. In addition to the flying demonstrations, a number of ground-based activities showed off the capabilities of Team Holloman. This little gem in the middle of the desert is easy to overlook, but where else are you going to be able to see flying demonstrations of the MQ-1 Predator, MQ-9 Reaper, QF-4 Phantom II and the GR-1 Tornado? Throw in not just one but two complete tactical demonstrations from Air Combat Command's F-22 Raptor Demonstration Team, a Heritage Flight and a Close Air Support demonstration featuring F-16 Fighting Falcons and you have a show which is not to be missed!
The gates to this one-day event opened at 0900 and the opening ceremonies started right on time an hour later. The flying schedule was composed of a rather unusual double-header set of almost the same performances in the morning and afternoon. "This Open House will give the entire family an opportunity to stay a few hours and see the entire show. You can come out in the morning, see the events and leave, come at noon and see the same events, or come and stay all day. This is a great opportunity for the community to see some flying, meet their neighbors and be proud of the mission that's going on at Holloman," said Lt. Col. Chad Teske, 49th Wing Open House director. In principle, this allowed plenty of time to visit the statics and watch the ground demonstrations during the repeat performances, but in practice the unique nature of the flying assets kept our attention directed skyward for most of the day.
There were a number of warbirds in attendance, all of which flew. The beautiful P-40N Warhawk "Tex Hill" in an AVG "Flying Tigers" paint scheme represented America's first involvement in World War II. Continuing the action was the P-51D Mustang "Gunfighter" in its 2014 season debut, which also flew a graceful aerobatic routine. A P-47G Thunderbolt bearing invasion stripes completed the Second World War fighter collection. "Snafu" did not perform an individual aerobatic demonstration, but did fly in the Heritage Flight. A highly polished Korean War-era T-33 Shooting Star introduced us to the jet age and upped the tempo of the aerobatic performances. A pair of QF-4 Phantom II jets brought us to the Vietnam War. They opened their demonstration flying an impressively fast and tight wingtip-to-wingtip formation. They then separated and made several individual passes, including a dirty pass transitioning into an afterburner climb. It is very rare to see the F-4 flying, especially since the ACC Phantom Demonstration Team was terminated, so seeing two put on a tandem flight demonstration was a real pleasure. With these aircraft slated to be shot down in live-fire missile tests they will soon be only a memory. These vintage fighters were carefully chosen to reflect the lineage of the 49th Wing. The 49th Fighter Group flew the P-40 and P-47 during World War II, transitioning to the P-51 after the war. The T-33 stood in for the F-80, which the 49th Fighter Wing flew from 1948 to 1951. The 49th FW flew Phantoms in the 60s and 70s, both in Germany in support of NATO and based in Thailand during the Vietnam War. Kudos to the organizers for honoring the past in such a fitting manner! Other warbirds which flew were the B-17G Flying Fortress "Sentimental Journey," a brightly painted AT-6 Texan in South African markings, and a rare P-2 (P2V) Neptune now working as a firebomber wearing similarly bright high-visibility markings.
The Air Force's Remotely Piloted Aircraft training center, which instructs aircrew in the operation of the MQ-1 Predator and MQ-9 Reaper, is based at Holloman. They flew both RPAs throughout the day, a rare sight indeed. The 849th Aircraft Maintenance Squadron put on several related ground demonstrations. "One of the coolest demonstrations that folks will see is the MQ-1 Predator static build," said Colonel Teske. "Our outstanding maintainers will demonstrate how they take an RPA from the shipping container to the completely built aircraft in under an hour." Later in the day they disassembled the Predator. A separate team also performed a weapons loading and unloading demonstration.
Meanwhile, a column of vehicles making its way along the taxiway in front of the crowd came under attack. The circling RPAs provided surveillance and guided in a pair of F-16s to provide Close Air Support. The Fighting Falcons made a number of high-speed, low-level strafing and bombing runs in support of the Airmen on the ground. The 49th Wing is currently transitioning to training new pilots in the F-16. The 54th Fighter Group just arrived last month from Luke AFB, so the aircraft still bore the LF tail codes.
Temperatures were in the mid-80's with a comfortable breeze, ceiling and visibility were unlimited and the flightline faced north. In other words, a perfect day for photographing an airshow. Single-digit humidity levels meant that hydration was an issue, but three-dollar beers kept that from being a problem. Food booths offered similarly-priced hotdogs, hamburgers, and even Dorito Pie served in the bag, a treat not often seen outside the great Southwest. Proceeds benefited the base squadrons, as did the sale of unit swag. The base employs almost 6,000 military and civilian personnel, among them roughly 500 from the GAF, and many of their family members were in attendance, rushing to the fence to wave to their loved ones taxiing by or watching proudly as their Airman performed on the ground.
In addition to the flying assets, a rather large number of military aircraft were on static display, including trainers, fighters, tankers, attack, cargo and transport aircraft. From 1992 to 2006, Holloman was the only home of the F-117, so it was a real treat to see the 49th Wing's famed Nighthawk on static display. It was displayed along with a pair of target drone Phantoms. Next to the QF-4 was the next-generation Full-Scale Aerial Target, the QF-16, which just flew its first unmanned mission from Holloman. The first live fire test involving the QF-16 is scheduled to soon take place at the adjacent White Sands Missile Range. An F-15E Strike Eagle from Mountain Home AFB was on display as well as a pair of A-10C Thunderbolt IIs from Davis-Monthan. A KC-10 Extender from Travis and a C-17 Globemaster III from Altus represented the "heavies." All three New Mexico Air Force bases were represented: in addition to the local assets, Kirtland sent an MC-130J Commando II and Cannon an AC-130W Stinger II. The GAF Flying Training Center had two Tornados on display, one bearing a bold anniversary livery featuring the Zia symbol and a roadrunner on the bright yellow tail.
The marque performer for this Open House was the F-22 Tactical Demonstration Team. The last of the 24 Raptors which had been based at Holloman since 2008 had just departed on April 8, so the display was somewhat of a swan song. Nevertheless, Capt John Cummings' thunderous display was greeted by cheers and applause. Despite the bright sunlight and deep blue skies, the shock cones of the afterburner were clear to see, and "Taboo" even managed to squeeze some moisture out of the bone-dry New Mexico atmosphere during his climbs. The now-you-see-it-now-you-don't weapons bay display is always a crowd pleaser, and the tail slide never fails to elicit gasps of amazement. After his display, he joined up with Charlie "Tuna" Hainline flying the beautiful P-47G Thunderbolt "Snafu" for the Heritage Flight. After the usual three passes, Charlie returned for a victory roll, but Captain Cummings aimed for the sky, accelerating all the while, constantly gaining speed: boom-BOOM!
We would like to express our thanks and sincere appreciation to the 49th Wing Public Affairs Office for their outstanding hospitality and assistance during the Open House, in particular Mr. Arlan Ponder. We would also like to thank Colonel Teske for putting together such a unique combination of ground and flying demonstrations.
Performances included:
F-22 Raptor Tactical Demonstration Team
Heritage Flight: P-47G Thunderbolt "Snafu" & F-22A Raptor
F-16C Close Air Support Demonstration, 311th Fighter Squadron, Holloman AFB
GR-1 Tornado, German Air Force Flying Training Center, Holloman AFB
MQ-1 Predator, 6th Reconnaissance Squadron, Holloman AFB
MQ-9 Reaper, 9th and 29th Attack Squadron, Holloman AFB
QF-4 Phantom II, 82d Aerial Targets Squadron, Holloman AFB
T-38A Talon, 82d Aerial Targets Squadron, Holloman AFB
AT-6 Texan
B-17G Flying Fortress "Sentimental Journey", CAF
P-40N Warhawk "Tex Hill", CAF
P-51D Mustang "Gunfighter", CAF
P-2 (P2V) Neptune, Neptune Aviation Services Inc.
T-33 Shooting Star
Aircraft on static display included:
A-10C Thunderbolt II, 358th Fighter Squadron, Davis-Monthan AFB
AC-130W Stinger II, 73d Special Operations Squadron, Cannon AFB
C-17 Globemaster III, 58th Airlift Squadron, AETC, Altus AFB
F-15E Strike Eagle, 389th Fighter Squadron, Mountain Home AFB
F-16C Fighting Falcon, 311th Fighter Squadron, Holloman AFB
F-117 Nighthawk (inactive)
KC-10 Extender, 60th Air Mobility Wing, Travis AFB
MC-12W Liberty, 427th Reconnaissance Squadron, Beale AFB
MC-130J Commando II, 415th Special Operations Squadron, Kirtland AFB
MQ-1 Predator, 6th Reconnaissance Squadron, Holloman AFB
MQ-9 Reaper, 9th and 29th Attack Squadron, Holloman AFB
MV-22 Osprey, VMX-22 "Argonauts," MCAS New River
QF-4 Phantom II, 82d Aerial Targets Squadron, Holloman AFB
QF-16 Fighting Falcon, 82d Aerial Targets Squadron, Holloman AFB
T-1A Jayhawk, 39th Flying Training Squadron, Randolph AFB
T-38C Talon, 586th Flight Test Squadron, Holloman AFB
U-28A, USAF SOCOM
Rating: Not rated -- Technically not an airshow but we give a 10/10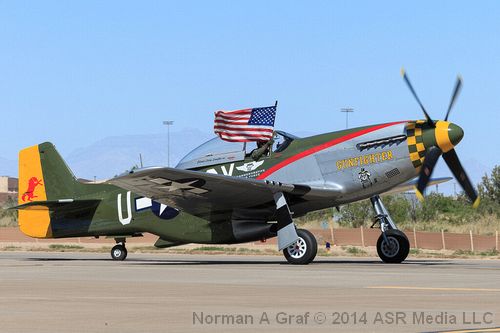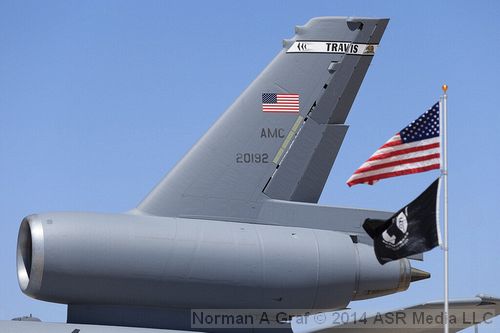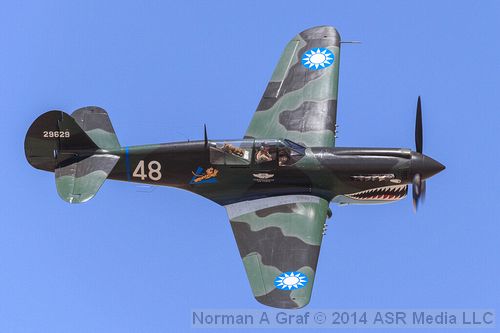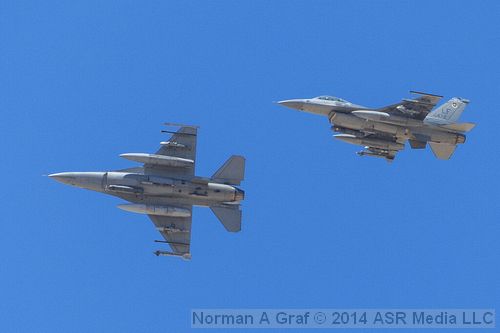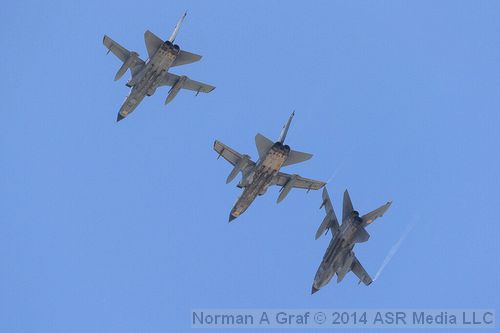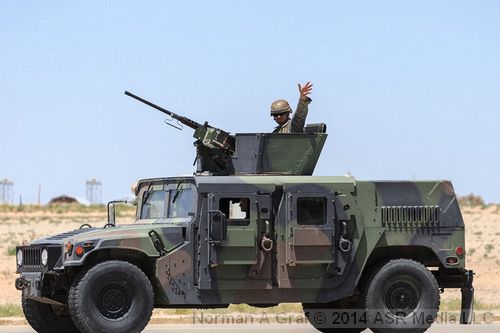 and like us! Click on above!